The times are particularly tough to be a Real Madrid fan at the moment. Zinedine Zidane's resignation, though anticipated, was still left like a huge tremor. The escalations from then on have only been worse. The hunt for the next manager is still on and simultaneously there have been interesting updates on the squad front.
David Alaba joined the club from Bayern Munich on a free transfer. With talent already brewing within the defensive ranks in form of Alvaro Odriozola, Miguel Gutierrez, and Eder Militao among others, Real's defense is in good hands. Adding on the experience and leadership that Alaba will bring with him to the Spanish capital puts the young guns in a great position.
The press speculations for new signings continue to take an upper hand, but, something equally difficult and significant is approaching Real Madrid. It is about deciding which players to let go. And, there are a lot of them. Isco, Marcelo, or even Bale are a few of the candidates right off my head. The list of possible outgoings is rather long and ridiculous that includes vital players like Sergio Ramos, Lucas Vazquez, and Raphael Varane.
The biggest challenge however would be to get better off our emotions. Both, team management and fans will have a particularly hard time seeing some of our club legends end their marriage with Real Madrid this summer. However, the transitions must happen and emotions do not stand a chance at influencing the transfer market.
Real Madrid will have to let go of some beloved players
Real Madrid is planning on refreshing parts of their squad this summer. They didn't spend a single penny in the previous windows and rather loaned out a few owing to cost cuts on wages. The pandemic has affected the Royal Whites terribly and that can be seen in the clubs' behavior throughout the last couple of transfer windows. To say the least, it is time to act smart financially.
More from The Real Champs

There are several players in the squad right now that do not fit correctly. Starting the discussion with Marcelo, he hasn't been at his best lately and would be a prime candidate to be sold. He is valued at just 10 million euros and needs to be sold this year to get anything back before his contract with the club runs out. Moreover, saving 266,000 euros every week in wages is always a welcome move.
The next player who fits in the 'nostalgia' factor is Isco Alarcon. Isco has had a considerable amount of time in Real Madrid and honestly, he isn't getting his chances at the club. Madrid's midfield has been more of a decided composition with the 'holy trinity' and Valverde playing rotationally.
Moreover, Isco can still fetch Real Madrid a decent 10-15 million euros adding to the club's financial ammunition for the summer. He is an expensive player and leaving nostalgia aside would be the best thing to do right now.
Real Madrid's reliable center-back pairing of Ramos and Varane, is also rumored to make a move out from the capital and it goes without saying how much these two players have meant to the club. They have been instrumental during the 'three-peat' and El Capitan, he figuratively breathes Real Madrid in every breath. He is approaching the end of his contract and according to Tom Gott, at 90mins.com, Ramos's move is inevitable.
Varane on the other hand could fetch a decent transfer fee, perhaps even 70 million euros. He earns around 6 million euros every year and hence all of this could be handy in increasing Real's transfer budget for the summer. Other players like Lucas Vazquez, Gareth Bale, or even Eden Hazard can make a move out, adding to wage cuts.
Real Madrid's prime target, Kylian Mbappe is valued at 160 million euros by Transfermarkt and it wouldn't be surprising if PSG values him towards the 180-200 million ballpark. Real Madrid simply cannot afford this price tag without recovering money out of few sales. And, not to forget Real Madrid will also look to add some depth into their squad and the whole transfer window is not just about Mbappe.
Hopefully, emotions or nostalgia will not play a role greater than anticipated. Now that, a new manager will walk in to replace Zinedine Zidane it would make it a lot easier to let a few of the club heroes go maybe with or without a transfer fee, who were instrumental in the numerous trophies that Los Blancos won under Zidane's management.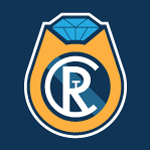 Want your voice heard? Join the The Real Champs team!
It kills me to say this but, letting the transition happen is the only solution for the club that is again headed toward a direction that its fans know nothing about. First, the super league fiasco and then, the press speculations concerning Zidane. The club desperately needs a fresh start and the discussed moves can make that happen.