Real Madrid have been at the negotiating table for two important defenders who are upcoming free agents. Center back Sergio Ramos and converted right back Lucas Vazquez both had positive seasons in 2020-2021 before getting injured, and they are very much important players to Los Blancos. But there has been a lot of uncertainty regarding their futures.
Ramos has yet to re-sign despite months of negotiations, but we have finally received positive news regarding Vazquez's status.
According to COPE, Lucas Vazquez has signed a renewal with Real Madrid that will take him through 2024. That seems to mean Vazquez has signed a new three-year deal with Real.
Why did it take so long for Vazquez and Real to get on the same page in contract discussions? Well, it all has to do with the money. Los Blancos were hesitant to give raises during the pandemic, as everyone, including recently-re-signed club legend Luka Modric, have taken paycuts.
Real Madrid right back Lucas Vazquez deserved a new deal
Vazquez wanted a raise, though. But he wasn't greedy. He was well within his right to ask for more money, because he played a bigger role in the team this season. Vazquez stepped up big-time as a right back after Dani Carvajal suffered an injury and was arguably the best at the position in LaLiga before going down with a season-ending injury in the first half of El Clasico. And he was still a Player of the Week candidate in the same match in which he was injured, as he assisted Karim Benzema for the opening goal in a vital 2-1 win.
Throughout the season, Vazquez's hard work, intensity, ball-winning, and chance-creation helped Real Madrid. Carvajal is arguably the best right back on the planet, but Vazquez made sure Real didn't miss a beat in big matches, including a must-win Champions League match vs. Borussia Monchengladbach in addition to BOTH Clasicos.
So it's wonderful to hear that Vazquez will be sticking around. I'm sure that interest from the likes of PSG and Bayern Munich convinced Florentino Perez to pony up the cash and make Vazquez a more serious offer.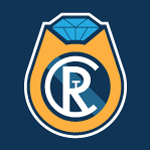 Want your voice heard? Join the The Real Champs team!
A renewal was always likely ever since Vazquez stepped up his performances. He proved he belongs, and he's always shown that he'll put Real Madrid first. All they had to do was give him a reasonable offer, and the ball-spinning right-sided winger and fullback would take the offer from his beloved Royal White club.